It looks like your dog has an Alert Meerkat!!
It looks like your dog has an Active Meerkat!!
Dogs with Active Meerkats often struggle day to day with the little things as well as the big things. They struggle to rest and switch off and can make living with them really stressful
Don't worry, we're here to help! Our Self Study Courses are a great start to help your dog with their ACTIVE Meerkat. Giving your dog the skills to start to learn how control their Meerkat.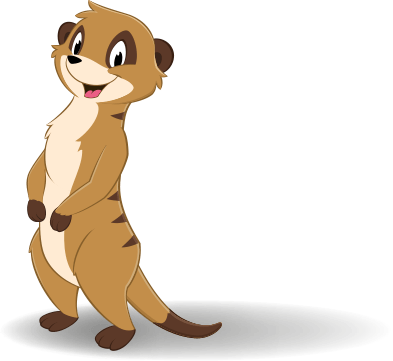 There are Five Main Types of Meerkat That Can Hijack Your Dog
They often over react to situations and make your dog difficult to control. For Calm Meerkats, it can take a lot to wake them up, but they're not easy to manage once in control.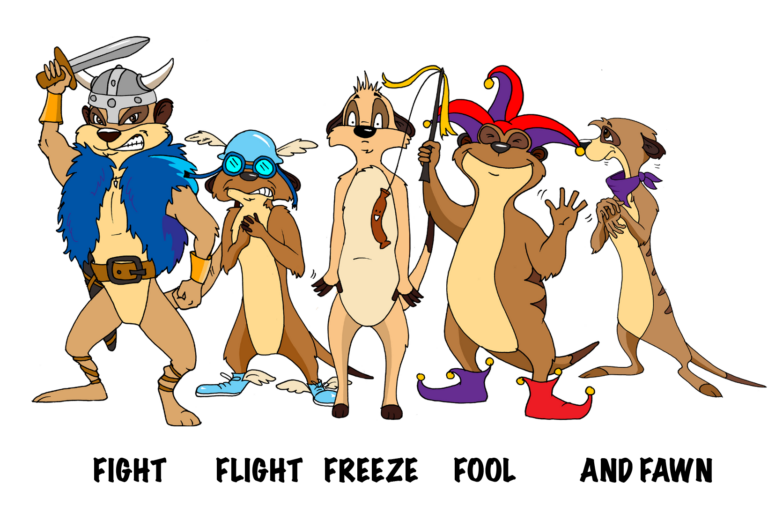 Which Meerkat Controls Your Dog?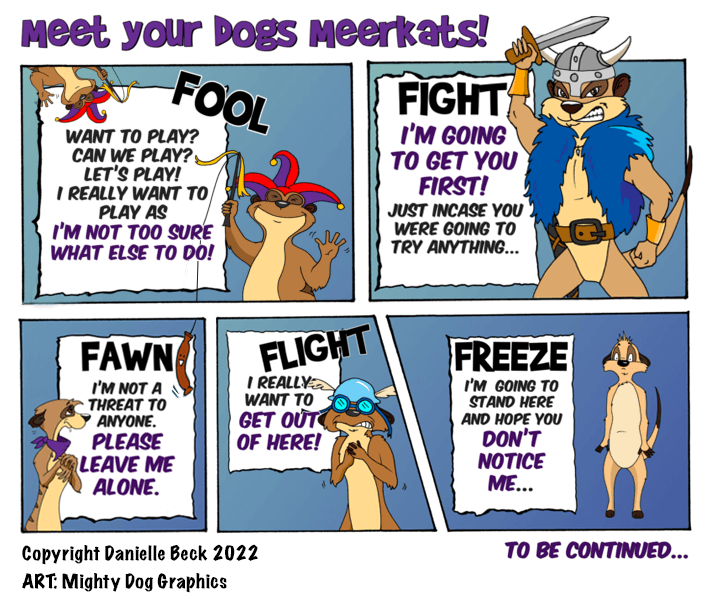 Control The Meerkat Can Help!!
For 'ACTIVE' Meerkats we recommended starting with our foundation course 'Dr Spock & The Meerkat – How the brain affects behaviour'. This will help you understand whats happening inside your dogs brain and why they get hijacked by the Meerkat.
Then you can try out 'Check In Challenge', to help your dog become more responsive to you on a walk.
Then 'If in Doubt; Chill Out'; this will help your dog to learn how to calm themselves down in different situations
Our Community Is Open And Ready To Welcome You!
We have a supportive community, a bunch of self study courses so you can go at your own pace, and qualified professionals to help you to support your dog, and their Meerkat. More is added regularly and we have lots of live conversations.
Disclaimer: All Content provided on or through the Site is for informational purposes only, and is not a substitute for professional veterinary or behavioural advice, care, diagnosis or treatment; Unless you have had a consultation with us. The Site does not contain information about all canine behavioural problems, nor does this Site contain all information that may be relevant to a particular behavioural condition. If your dog has or you suspect that it has a behavioural problem, please contact us for further support. You agree that you will not under any circumstances disregard any veterinary or professional behavioural advice or delay in seeking such advice in reliance on any Content provided on or through the Site. Reliance on any such Content is solely at your own risk.