A Little More Information On Who We Are And What We Do!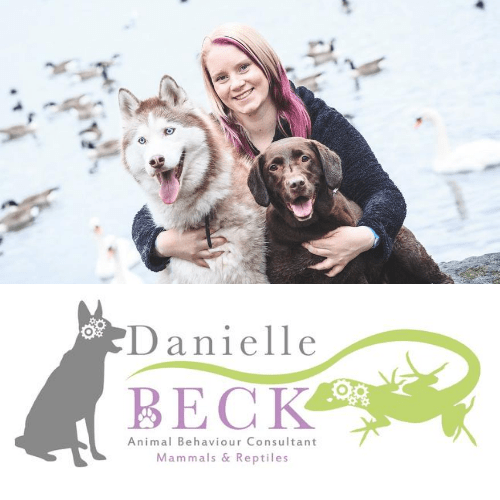 Clinical Animal Behaviourist
& Rehabilitation Trainer
Danielle Beck owns  Danielle Beck, Clinical Animal Behaviour and she is the founder of Control The Meerkat. Danielle has been supporting and coaching dogs and their owners since 2009!
Danielle is a professionally assessed, qualified & Insured Clinical Animal Behaviourist. She is a full member of the Association of Pet Behaviour Councillors and specialises in aggression and trauma. Danielle is also a Registered Animal Training Instructor and full member of PACT (Professional Association of Canine Trainers)
Danielle is an enthusiastic, passionate and empathetic person and understands the turmoil owners face when living with reactive dogs. 
It's Danielle's goal to provide a safe place for owners with reactive dogs to talk, share their journey and receive peer support alongside professional coaching as they work through the rehabilitation with their dogs.
BSc (hons), ABTC - CAB/ATI
Clinical Animal Behaviourist
& Rehabilitation Trainer
Gemma owns Natures Companions Dog Behaviour & Training and has been supporting and coaching dogs and their owners since 2008!
Gemma is a professionally assessed, qualified & Insured Clinical Animal Behaviourist. She is a full member of the Association of Pet Behaviour Councillors & on the Animal Behaviour & Training Council register as a Clinical Animal Behaviourist & Animal Training Instructor.
Gemma is  extremely empathetic in working with both the dogs & clients wellbeing and needs. Gemma offers understanding & support without judgement.
Gemma's focus and empathy makes her a perfect member of our team as she supports the control the meerkat ethos to to provide safe, kind & effective training support and coaching to families and their dogs, using successful methods that are backed up by science & evidence.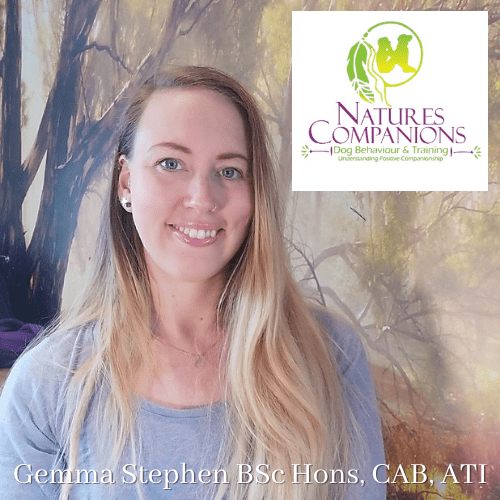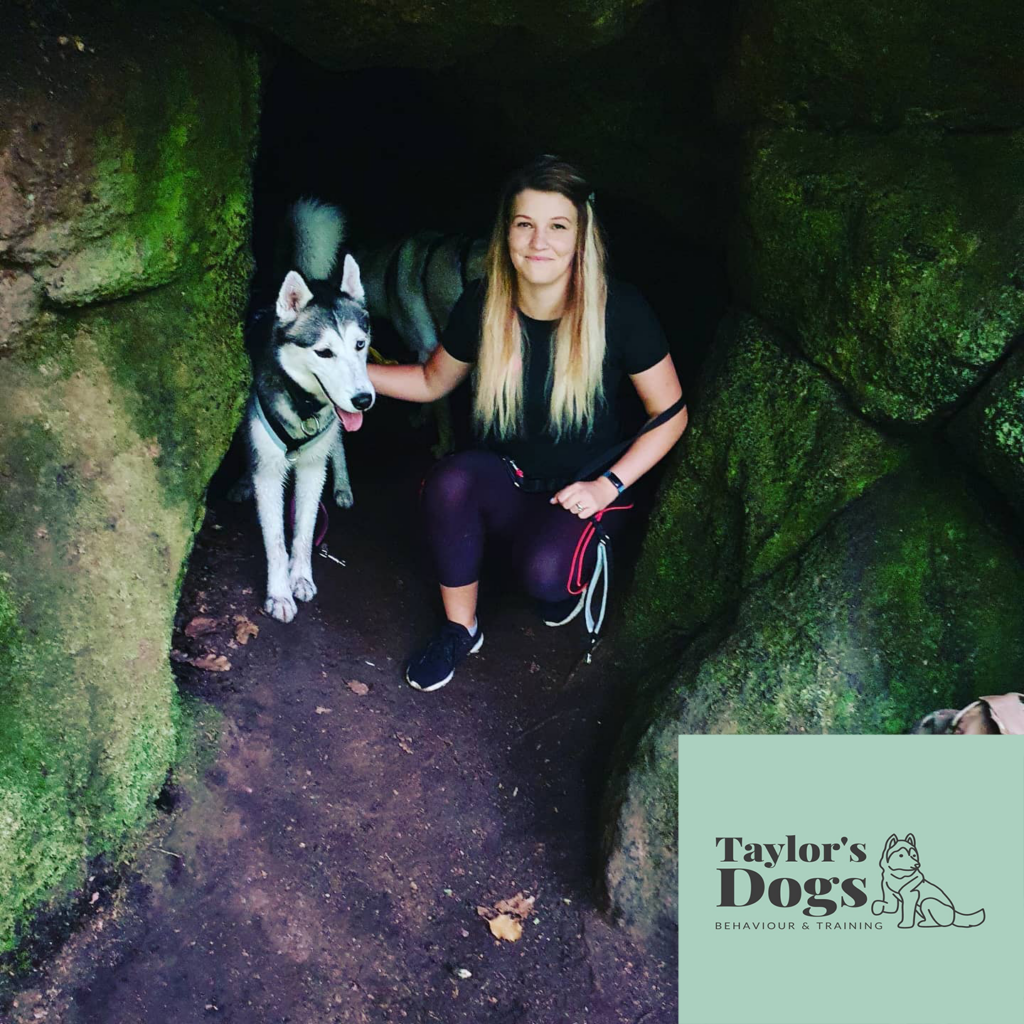 M-ISAP, ABTC-ATI, PACT-KSA,
GDIP.ABM, ADIP.CBM, CHWI, SAPT
Clinical Animal Behaviourist
& Rehabilitation Trainer
Heather is a Full APBC Member and CAB and currently runs Taylor's Dogs – a training and behaviour business based in Wiltshire.

She holds a Graduate Diploma in Applied Animal Behaviour, and is also an accredited Animal Training Instructor with the ABTC.

She has a particular interest in separation cases and holds additional qualifications in this area. 
Heather
loves helping people to achieve their goals with their dogs, and is
hugely proud to be part of the Control the Meerkat team!
BSc (Hons) Canine Behaviour and Training,
APDT (01091), ABTC-ATI
Provisional Clinical Animal Behaviourist
& Rehabilitation Trainer​
Lucy is a provisional CAB and currently runs her own training and behaviour business, and has joined Control the Meerkat to help further her career development and experience.
Her passion is to help dogs and their people share the best possible life together. When behaviour problems arise it can be very hard both emotionally and physically for both humans and dogs, and Lucy's goal is to help people identify, understand and resolve those issues so the relationship with their dog is the best it can be.
She has been working professionally with dogs since 2008, running her own dog training business, and have trained dogs at all levels and also do assistance dog training. She has a BSc (Hons) in Canine Training and Behaviour, and continuously strive to learn and keep updated with the latest science based knowledge on canine behaviour. Lucy is an ABTC Registered Animal Trainer, a pre-certified member of the Fellowship of Animal Behaviour Clinicians (FABC) and a provisional member of the Association of Animal Behaviour Counsellors (APBC). This means that she has achieved the appropriate level of knowledge and understanding for the professional role of Clinical Animal Behaviourist, and is now gaining the practical experience necessary to be assessed as a full CAB.
Lucy is very proud to now also be part of the amazing team at Control The Meerkat.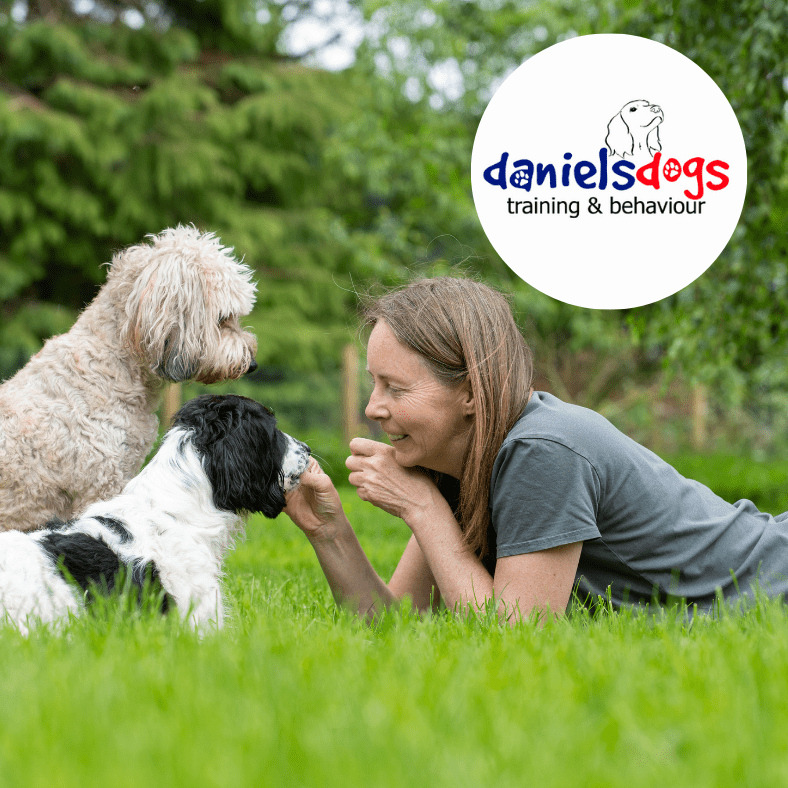 Michelle owns and runs Michelle's Canine Care, she is passionate about dogs and opened her business in 2017 after working with dogs professionally in a variety of dog care industries, including stray dog kennels, doggy daycare and dog walking.Michelle has studied animal behaviour for many years having completed a BTEC National Diploma in Animal Care, BSc Hons in Animal Behaviour, City & Guilds in Work-Related Animal Management (Manchester Dogs Home) and is currently studying towards her MSc in Clinical Animal Behaviour at Lincoln University.
Michelle is a qualified dog trainer through completing her NOCN Certificate in The Practical Aspects of Teaching People and Training Dogs (WaggaWuffins Canine College). She has also completed the International Dog Parkour Association – Instructor Certification, Trick Trainer UK – Instructor Certification and Uk Sniffer Dogs Bronze Instructor Certification, there is not many she does not have.
Michelle currently shares her home with her 3 Staffordshire Bull Terriers and a tortoise called Sheldon! Having owned and bred staffies for 13 years, Michelle knows a thing or two about her favourite breed!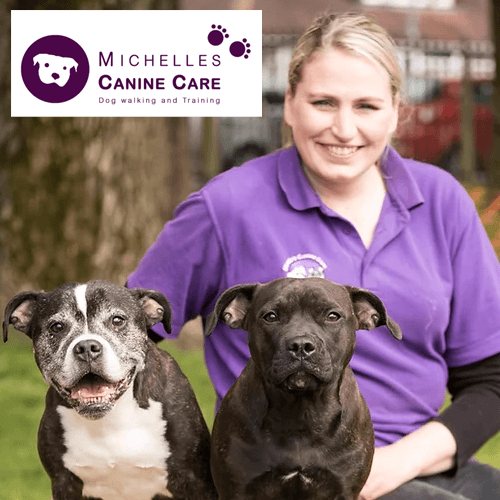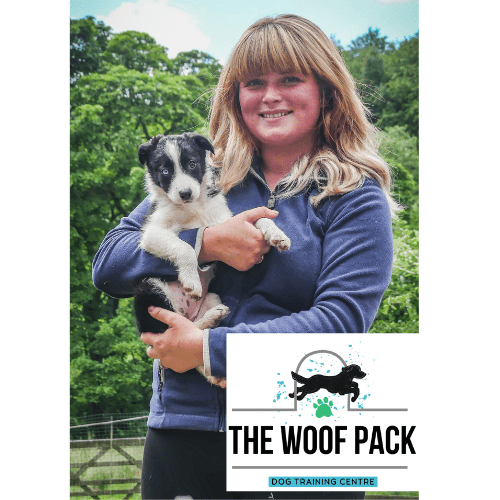 Ellen is currently working towards a BSc (Hons) in Applied Animal Behaviour and Training at Bishop Burton University and is a graduate of CBST of Companion Animal Science Institute.
She is an approved dog trainer with the Association of Pet Dog Trainers UK (APDT No. 01465) & IMDT.
Ellen runs her own dog training and dog walking business and joined the team to further her career development and help more people with their dogs.
Ellen specialises in Border Collies and other herding breeds.
Josie is an accredited trainer with the Victoria Stillwell Academy of Dog Training & Behaviour. 
Prior to working with dog's professionally Josie was a Barrister in London.  A passion for animals coupled with raising a puppy that struggled with the world, she caught the dog training bug!
 Josie runs her own business offering training classes & individual training services to clientele in and around Preston.
Whilst she works with all forms of training & behaviour, Josie specialises in dog and baby safety and is an approved Kids Around Dogs instructor, helping to keep children safe around dogs. 
With a passion for people and extensive knowledge about dogs, you are in safe hands!