Book your consultation here and let us help to make life with your dog easier !
Our behaviour consultations come in three packages. All of the initial consultations for all packages are virtual, as we use this time to discuss your dog so we can get to the root cause and make a behavioural diagnosis for your dog. We can then discuss treatment options with you.
Our Bronze is for those who would like to work through things on their own following a plan that is made for your dog and situation. This is our entirely virtual package, all sessions are virtual and utilise the website for plans and followup support is via video call.
However, dont let that put you off, we have a whole team of people here to help you and support you. You can still have face to face catchup up sessions and talk with us on the forums as much as you want for 6 months! Then you can remain a member for as long as you like for only £25 month so you can still join in with our group sessions. 
However, if you would like more regular support to check on your progress and in person sessions where possible, our Silver and Gold Packages  are for you. These offer more rehabilitation sessions, which can be in person or virtual depending on your location. We currently have rehabilitation trainers in Manchester, Preston, Grimsby and Halifax UK. You get everything in Bronze for 12 months so we can follow your progress and keep in touch as we understand that rehabilitation takes time. These allow us to give you more individual support.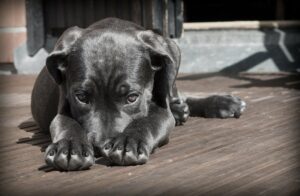 Payments can be made via BACS Bank Transfer or Paypal. Payment must be received 7 days prior to the appointment and all bookings require a £50 deposit to secure your place. If after booking payment is not received within 48hours you may loose that booking..

Let's get your consultation booked in below, you can upgrade your package at any time!

Consultations can be booked only with our Clinical Animal Behaviourists Danielle Beck and Gemma Stephen. You will then also be assigned one of our awesome rehabilitation trainers who can assist you with the practical side of things during follow up and group sessions where required.
Before your consultation can go ahead there are a couple of things we need
Completed Veterinary Referral Form, with veterinary history where possible
Please download these forms  and email them to us  [email protected] least 48 hours before your consultation. This is to ensure we can gather as much information about your dog as possible to make the consultation process and rehabilitation as successful as possible for you and your dog.
*Please note no consultation can go ahead without these completed forms*
Completed Veterinary Referral Form, with veterinary history where possible